Federal agencies such as the Environmental Protection Agency and other federal, state, and local organizations are tasked with regulating the negative environmental impact that corporations, other business entities, factories, and individual enterprises may have. Unfortunately, some companies and person only have their own financial interests in mind and do not consider the well-being of the surrounding community or neighboring businesses, and they may work hard to dodge environmental laws and avoid taking responsibility for their toxic waste and other dangerous pollutants.
---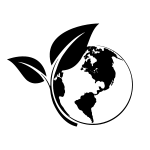 Environmental Lawsuits
At Burk Law Firm, P.C., our environmental litigators can help clients with a wide range of lawsuits involving harmful environmental hazards caused by unfortunate accidents or by the failure of others to abide by federal and state regulations.
---
Depending on your situation, you may be able to take action against different parties, including:
An individual or organization at fault for an environmental hazard
An insurance company that refuses to offer fair compensation for damages related to an environmental hazard
An individual or organization that fails to properly regulate and/or dispose of output of pollution, toxic waste, or other hazards
Remedies for liability under State and Federal laws
Damages for liability under State and Federal laws
Even when environmental accidents and cleanups are handled effectively, insurance companies often fail to offer fair or adequate payouts to cover the costs of cleanup and recovery. In any case, it is important to have a knowledgeable environmental litigator on your side to help you fight for the most beneficial outcome.
---
Contact Us
At Burk Law Firm, P.C., we can help individuals and organizations pursue damages from the party responsible for environmental hazards, or pursue fair payouts from insurance companies. To speak with a qualified environmental litigation attorney, contact our offices today by calling 512-306-9828 or toll-free at 1-888-476-9140 or via email to [email protected] with the subject line containing "Potential New Case".