Fraud and Breach of Contract Pharmacy Agreements with Hospitals and Clients
Certain healthcare centers, such as hospitals that serve a disproportionate amount of low-income patients and rely on federal assistance, participate in the federal 340B Drug Pricing Program. This program allows these hospitals, called "covered entities," to save up to 50 percent on certain qualifying pharmaceuticals and enables them to provide more effective medical care to eligible patients. In April of 2010, new federal guidelines went into effect that allow covered healthcare entities to partner with more than one contract pharmacy rather than with just a single pharmacy.
---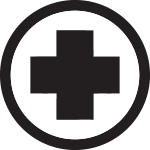 While the new guidelines increase patient access to 340B drugs, they come with strict regulations that both covered entities and contract pharmacies must follow. If one party fails to uphold their duties, they may be held liable for breach of contract or for fraud.
---
Contract Pharmacy Fraud and Breach of Contract
Unfortunately, not all contract pharmacy providers abide by the law and the regulations set in their contracts with each other. According to the Department of Health and Human Services, in order to participate in the program, contract pharmacy providers must:
Not bill for more doses than dispensed
Not bill for generic drugs then charge for brand name drugs
Not reuse dosing modules that by law may only be used once and changed once
Abide by federal, state, and local laws and regulations
Provide the covered entity with consistent reports
Ensure that all 340B records are accessible for auditing
Both the contract pharmacy and the covered entity must agree to never resell or transfer 340B drugs to any person or party but the covered entity's patients and must arrange an agreement with the state's Medicaid service to prevent duplication of discounts. They must also collaborate to create and maintain a suitable monitoring system to prevent administrative errors, to verify the eligibility of patients, and to prevent duplicate discounts.
If either a contract pharmacy or a covered entity fails to comply with and adhere to their contract with the other party, they may be held liable for breach of contract or for fraud. In these cases, it is important to have a knowledgeable breach of contract attorney on your side who is familiar with these types of cases.
---
Contact Us
If you have been the victim of fraud and breach against national contract pharmacy providers to hospitals, you may be able to pursue damages from the other party involved. To speak with a commercial fraud attorney about fraud and breach of contract between contract pharmacies and hospitals, contact us at Burk Law Firm, P.C. by calling 512-306-9828 or toll-free at 1-888-476-9140 or via email to [email protected] with the subject line containing "Potential New Case".