When you enter into an energy contract with an oil, gas, or alternative energy provider, you expect the other party to abide by the terms and conditions of your legal agreement. Unfortunately, sometimes energy companies fail to adhere to the terms of their contracts, and smaller organizations and individuals may feel powerless to take legal action against large corporations with considerable power and influence. Worse, after the fact you may learn the other contracting party committed fraud to induce you to enter into the contract to continue it.
---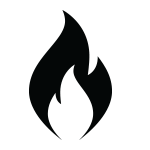 Breach of Energy Contracts
At Burk Law Firm, P.C., we are committed to the rights of individuals and organizations who have been harmed by energy contract breaches and fraud.
---
The following parties may be affected by energy contract violations:
Landowners
Mineral owners
Miners
Mining companies
Investors
Contractors
Municipalities
We have a strong understanding of the oil, gas, and alternative fuel industries, and our energy litigation lawyers are dedicated to helping clients pursue damages for contract breaches and fraudulent agreements. Contact us today for more information on what we may be able to do for you.
---
Contact Us
At the Burk Law Firm, P.C., we represent the rights of individuals and organizations that have been victims of breach of traditional and alternative energy contracts, and we have the experience necessary to handle a wide range of cases. To discuss your legal rights and options with a qualified breach of energy contract attorney, contact our offices today by calling 512-306-9828 or toll free at 1-888-476-9140 or via email to [email protected] with the subject line containing "Potential New Case".