If you are involved in a complex business dispute, it is of the utmost importance that you have a qualified, complex business litigation firm that specializes in complex litigation to represent your interests. Unfortunately, many attorneys who are not competent to handle complex business cases undertake them because they involve large fees and then improperly handle them after billing the client for hundreds of thousands of dollars without gathering the necessary evidence, not gathering in a usable form, and without having pursued a strategy to posture the case in a way that makes a successful outcome more likely.
---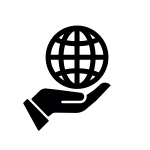 Burk Law Firm, P.C.
has for many years specialized in complex business, fraud, shareholder oppression, infringement, securities violation, and breach of contract cases without limitation. We have the qualifications and experience necessary to assist you with almost any complicated business case.
---
Complex Business Litigation Cases
Some business cases begin simply but soon become quite complicated as more information is gathered and as more parties become involved. As cases become increasingly complex, it is important to have an experienced complex business litigation attorney on your side. Factors that give rise to complex litigation include:
Complex factual situation
Multiple plaintiffs and defendants
Large damages and complex commercial injuries
Bet the Company cases
Complex legal issues and unsettled areas of law
Many law firms are hesitant to take on complex business litigation cases. However, at the Burk Law Firm, P.C., complex cases are what we do most often and historically have prevailed in the vast majority of cases in which we have been involved. We trust each of our qualified complex business litigation attorneys to incorporate their extensive experience and knowledge into every case and to diligently pursue the best possible outcome for each of our clients.
---
Contact Us
If you are involved in a complex business dispute and need effective legal representation, the complex business litigation attorneys at the Burk Law Firm, P.C., have the qualifications and experience you need. Contact our offices today at 512-306-9828 or toll free at 1-888-476-9140 or via email to [email protected] with the subject line containing "Potential New Case" for more information on what we may be able to do for you.