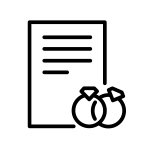 Divorces can be contentious, complicated, and emotionally painful for both spouses involved. When high-value assets are involved in the dissolution of the marriage, tempers can rise and it can become difficult to reach any kind of agreement. Business asset division can be especially complex because business evaluations must be performed to determine the business's total worth.
---
Equitable Division of Assets
Under Texas law, assets from a marriage are subject to "equitable distribution". This means that assets must be divided fairly, though not necessarily equally. If one spouse was the sole income earner or the primary income earner, he or she may be given a greater portion of the assets, but may still be required to share some of the earned income or business assets with his or her spouse. Distribution of high-value assets may include division of real estate investments, stock portfolios, and the assets of closely held businesses.
Reaching a Resolution
Not all divorce disputes have to go to court. If both parties are willing to resolve the divorce and asset distribution outside of court, the details of the divorce can be decided through mediation. A dispute resolution lawyer can help each party come to an agreement regarding the high-value assets of the marriage. Mediation provides the best chance that the two parties will reach a mutually agreeable conclusion to the divorce proceeding.
---
For More Information
High-value assets can add further complexities to an already complicated divorce. For information, contact the high-value assets and divorce attorneys of Burk Law Firm, P.C. today by calling 1-888-476-9140.