Lawsuits pertaining to business relations can involve any number of disputes regarding the operation of a business. If these conflicts cannot be resolve through negotiation, mediation, arbitration, or other means, it may appear before court as a class action or commercial lawsuit.
---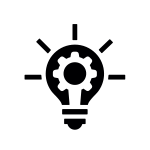 Defining a "Business"
In legal contexts, the term "business" is used to refer to any activity or enterprise that is entered into for profit, such as a company, corporation, partnership, or a similar formal organization.
---
Disputes and Lawsuits
Properly operating a business is more difficult than it may appear. A number of situations may result in a business relations lawsuit, such as:
Fraud
Antitrust
Copyright violations
Patent infringement
Trademark infringement
Contract breaches
Interference with business relations and contracts
Commercial or government contract disputes
Labor and employment disputes
Internet disputes
Personal injury actions
Unfair and deceptive trade practices
</div >If you or your company is entering a lawsuit in order to resolve any of the above business relations disputes, you may wish to consult an experienced business litigation attorney about your legal options. In many cases, a lawsuit can be avoided by means of negotiation and compromise.
If a dispute is presented in court and the defendant is found liable, they will most likely be forced to pay for any losses incurred by the plaintiff, whether they are monetary, physical, or psychological.
---
Contact Us
To learn more about business relations lawsuits, contact the business relations lawsuit attorneys at Burk Law Firm, P.C. by calling 512-306-9828 today.