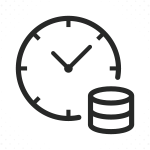 Executive contracts are intended to protect the rights and interests of both a company and its executive(s). Unfortunately, if both parties' needs are not met, these contracts can ignite fiery disputes between the two.
---
Employment Contracts and Conflict
Generally, business executives do not sign the same contract as other workers because they are afforded more benefits and greater compensation for their occupation. The written agreement between a company and its executive(s) outlines the terms of their employment, such as: salary, benefits, bonuses, severance packages, 401Ks, vacation, health benefits, etc. Causes for disputes between executives and the companies they work for may include:
Failure to pay salary, bonuses, commission, or other forms of compensation owed to the executive
Disagreement about the amount owed by the employer
The appropriate amount of compensation in the event that the company is sold, broken up, or merged with another business or partnership.
Indemnity and release terms
Terms of an executive's severance package
The extent of an executive's personal liability for business debts and/or failures
Business disputes can often be resolved by means of negotiation between the employer and employee; however, if either party wishes to go to court, it may be necessary to hire an experienced business litigation attorney to help protect your rights and entitlements.
---
Contact Us
For inquiries or more information regarding executive pay and employment contract disputes, contact the executive pay and employment dispute lawyers at Burk Law Firm, P.C. by calling 512-306-9828</a today.