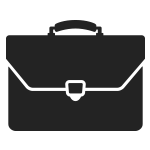 Some Major Cases and Representations in Progress:
The Firm is representing a renowned European Motocross World-Champion Racer as a plaintiff in a case in South Texas seeking to recover millions of dollars in money damages and real estate for the company in which he owns an interest and him from which company the majority shareholder has allegedly improperly transferred and sold millions of dollars in real estate lots to companies in which she owns an interest: The case is currently set for trial in early 2011.
---
The Firm is representing as plaintiff a Texas L.L.C. owned by a Texas, L.L.C. which company owns that inventor's patent that encompasses, among other applications, a 360 degree large audience display screen that can be used for, among other uses, large venue concerts ("LADS patent"). The Texas plaintiff company, represented by The Firm, who are lead counsel, suing, among others who have allegedly infringed the LADS patent, Justin Timberlake and Britney Spears and their production companies and the Los Angeles Lakers in the federal Eastern District of Texas. The case is in its early stages and there is as yet no trial date set.

The Firm is representing Dallas sand and gravel clients who owned a company, that was involved in building the DFW Airport between Dallas and Fort Worth, Texas, in an environmental suit filed against it by the Texas Commission on Environmental Quality relating to one of the facilities previously leased by this sand and gravel company. A settlement and agreed judgment have been reached. The Firm's clients will be paying the minimum fine and fees, and will not be subject to further future test samplings.